Exploring the 5 Green Career Paths | AIM + IU | Career Series
Log-in details and reminders will be emailed by Zoom (under AIM SG name) automatically following your registration. Please do look for them under your spam or junk email folder in case you don't see them and add our email hello@asiainstituteofmentoring.com to your safe list/whitelist to receive the login, news & updates.

Please take note that this event have be postponed from 24 May to 20 June.
We apologies for any miscommunication & inconvenience caused in our email.

Synopsis
Sustainability and ESG is where you'll find some of the fastest rising jobs in 2022 and beyond. If you are looking for a career that makes a positive impact on people, planet and profit, there are several pathways for you. 
In this deep dive session, you'll learn about:
The 5 green career paths you can explore regardless of your background or level of experience 

Hot sectors hiring in sustainability in Asia

Practical steps to get into your sector and find your next move in this fast growing sector
About Impact Underdogs
Impact Underdogs is a career coaching and mentoring initiative that aims to give Millennials and GenZ the mindset, tools and network to succeed in their desired career aspirations in a post covid world. When it comes to finding happiness and a dream career, there are two ways: by chasing or by creating against all odds. Impact Underdogs believes in the latter. This initiative offers career series featuring stories of underdogs and a curated career program for sustainability and ESG.
About Asia Institute of Mentoring (AIM)
AIM is a non-profit and volunteer-backed organization with a mission to elevate mentoring to the forefront in Asia, to raise the quality of mentors and set the standard in mentoring, bring the benefits of mentoring to all facets of the society to impact millions of lives, to help bring about a kinder, gentler, more inclusive, more just and sustainable world. 
Launched three years ago, AIM is today Asia's leading institute in mentor training and certification. We have organized over 100 events with over 8000 participants, conducted 10 cycles of mentorship programs involving over 500 mentors and mentees, and 6 runs of Certified Professional Mentor (CPM) training program. These AIM initiatives collectively demonstrated the power of the community, and the unifying power of mentoring-driven human connections and care for the human spirit, showing that it is in giving that we receive. Today the community has grown to over 4700 strong, comprising nearly 400 mentors across multiple demographic segments in over 20 industry sectors.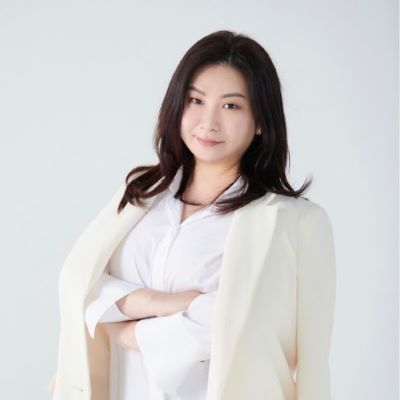 Janet Neo is the Vice President, Corporate Sustainability of Lazada Group. She spearheads Lazada's sustainability strategy and blueprint to pave the way for a sustainable e-commerce across South East Asia. Her career is dedicated to integrating mainstream sustainable businesses, circular economy and value creation partnerships.
Janet was regional APAC head of corporate sustainability and communications at global giants Heineken, Fuji Xerox and the UN. Janet serves as Board Director of Temasek Foundation Ecosperity and chairs the Youth Committee.
Cindi Wirawan is a millennial career coach and talent development manager who empowers professionals to grow in their careers. After graduating from NUS Business School, she started her career in recruitment and was the former Head of Talent for a global technology recruitment firm. After interviewing thousands of candidates, she realized that the skills needed for successful job hunting were not taught in schools. This inspired her to become a career coach in 2013. Since then, she has designed and delivered tailored career development programs for 1:1 and corporate clients such as consulting companies, banks and government agencies.
As an avid networker and community builder, she enjoys networking on LinkedIn and volunteering in various communities. She recently started Impact Underdogs, a mentoring initiative to help Gen Z and millennial professionals find opportunities in sustainability.