Entrepreneurship as a Career Choice - Fireside Chat
22/08/2020 10:30

to

22/08/2020 11:30

(

Asia/Singapore

)
---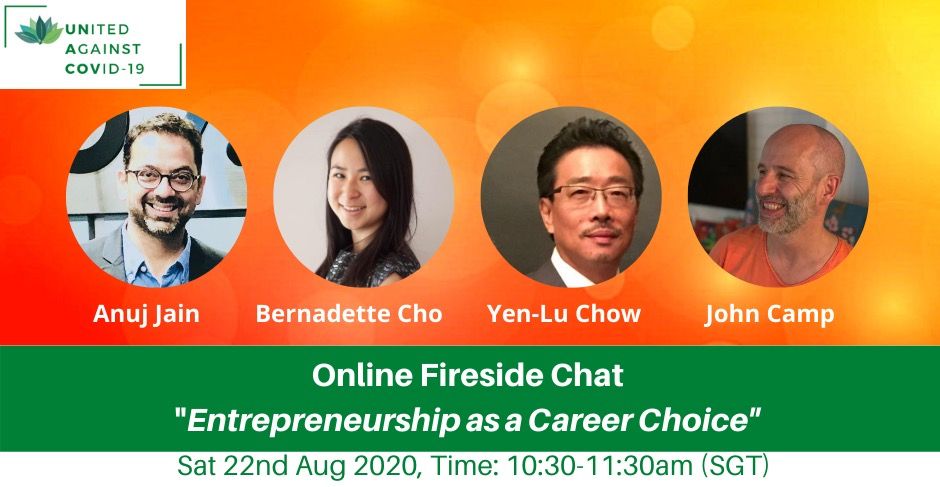 Date: Saturday 22nd August 2020

Time: 10:30 - 11:30 am (GMT+8) click here
Or please copy this link to your browser to join the webinar:
https://zoom.us/j/96977082772?
pwd=L2VhVm15V2gwMnZNckZFSTBjeXRGQT09

Synopsis
We are living in an increasingly VUCA (Volatile, Uncertain, Complex, Ambiguous) World. The pandemic that is sweeping the globe is just the latest example of the new normal. What started out as a health crisis has metamorphosed into a financial crisis. Many have lost their livelihoods as the economy has taken a dramatic turn for the worse. We may be entering a global depression. The future seems more uncertain than ever. In this brave new world, entrepreneurship has been touted as a career of choice, and entrepreneurship has become one of the most pursued career choices globally.
But is entrepreneurship for everyone? Could it be overrated as a career choice, glamorized by the media in "rags to riches" stories, an easy get rich path to money, fame and IPO? Does every entrepreneurial journey have a happy ending? Is there a dark side to entrepreneurship? Entrepreneur as a career choice, is it... or not? Come find out for yourself…

Join Anuj Jain, Co-founder & CEO of Startup-O, Bernadette Cho, General Manager of Entrepreneur First (EF) Singapore, Yen-Lu Chow, Co-founder of Asia Institute of Mentoring, serial entrepreneur, angel investor and social change maker, moderated by entrepreneur John Camp in a fireside chat to explore the topic of Entrepreneurship as a Career Choice.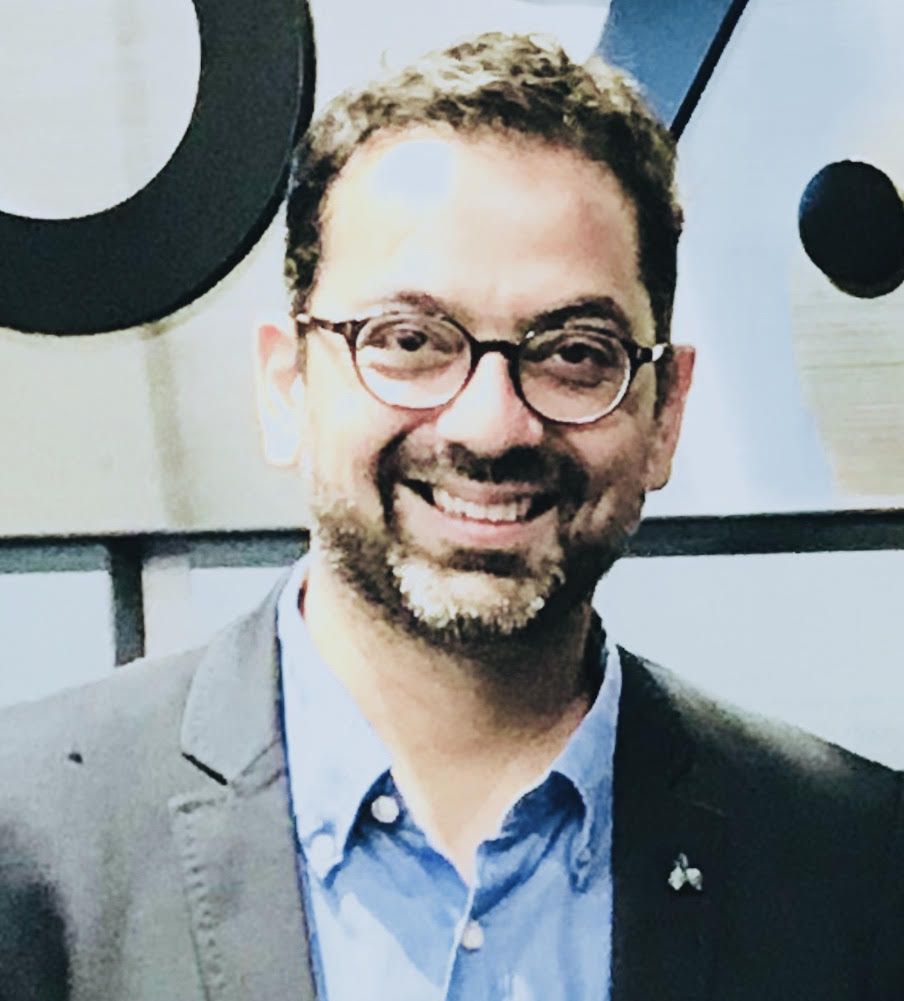 Anuj Jain is the Co-Founder & CEO of STARTUP-O, a global platform for startup assessments & investments. Established in 2016, the Singapore based venture platform has a fast-growing community of 2000+ startups from across 40+ countries and 100+ global experts who evaluate startup opportunities with systematic online evaluations. A combination of data-science models and proprietary rating algorithms eliminate individual biases and help identify top-ranked startups for investments by the venture-fund and fund partners. Established in 2016, Startup-O is on a mission to discover and enable deserving founders efficiently while bringing in transparency and data-driven decisions for venture investors. Anuj is a 'Go to Market' specialist with 20+ years of experience in FMCG MNCs, Technology Companies and Venture Capital industry across diverse markets in Asia.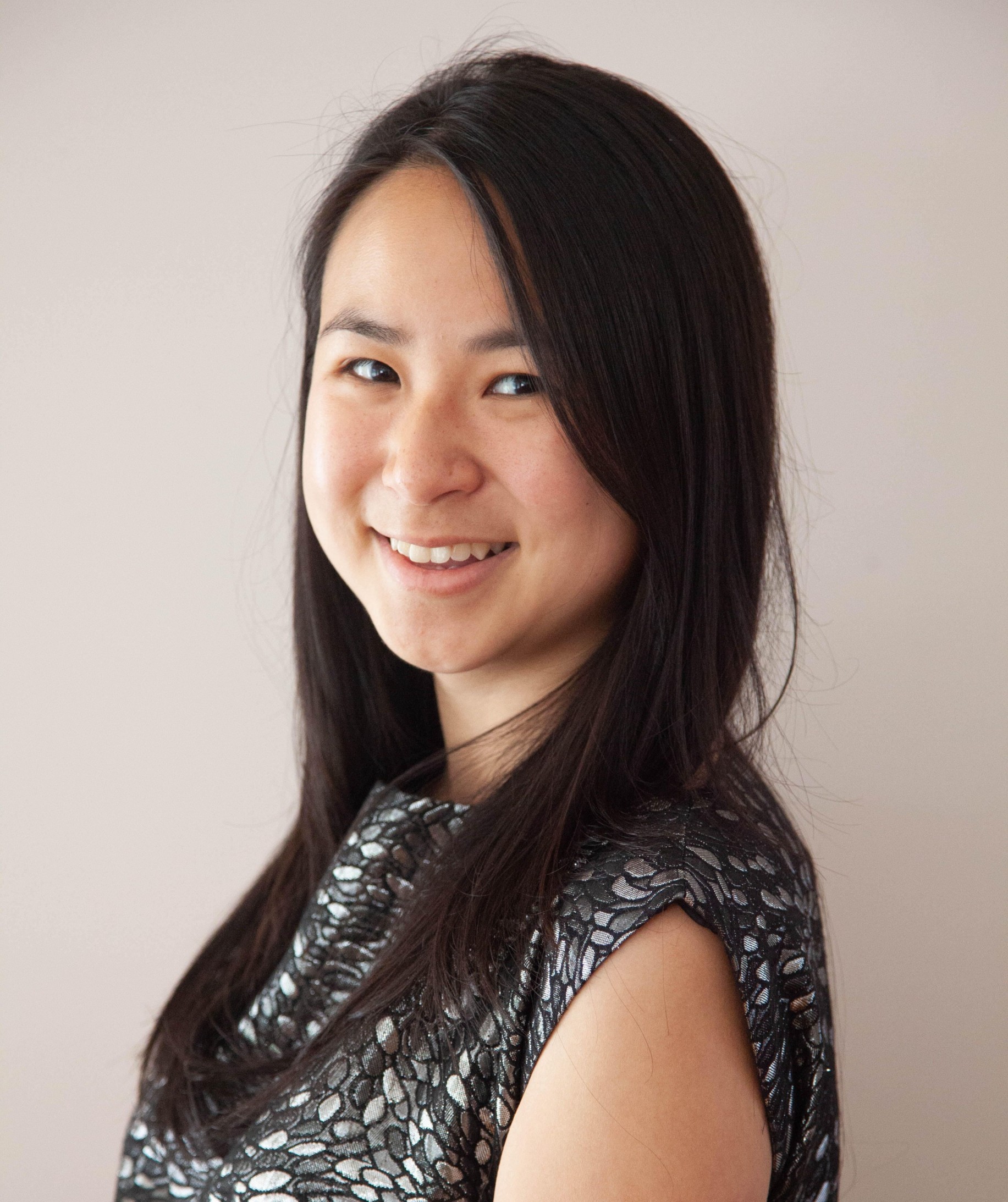 Bernadette Cho  is the General Manager, Entrepreneur First (EF) Singapore, the world's leading talent investor backed by SGInnovate. She oversees the Singapore office and cohort, helping the most ambitious and talented people build deep-tech startups from scratch. She is an angel investor at

Angels of Impact

. Bernadette served as the Chief of Staff at Funding Societies, as well as Chief of Staff to the Co-Founder at Grab. As the first product marketing hire at Grab, and personally led campaign launches for GrabPay Credits, GrabRewards and GrabShare. At LinkedIn, she took up the role of Head of Product Marketing at the age of 23. Previously the State Director for Australia's largest youth-run non-profit in Victoria, working with volunteers to raise millions of dollars.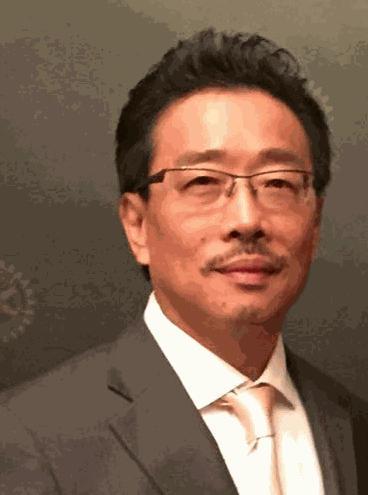 Yen-Lu Chow is the Executive Chairman, WholeTree Foundation; Co-Founder and Director, Asia Institute of Mentoring; Chairman, Singapore Creations; Founding Partner, Fatfish MediaLab; Executive Mentor, YSI SEA; and founder of the Deep Human Movement. He is a former Apple Distinguished Technologist, serial entrepreneur, angel investor, mentor and advisor, social innovator and humanist. With the launch of his family foundation and other social impact initiatives, Yen-Lu devotes his time serving both society and the nation in his various capacities. He is on a life mission to help bring about a kinder, gentler, more inclusive, more just and sustainable world.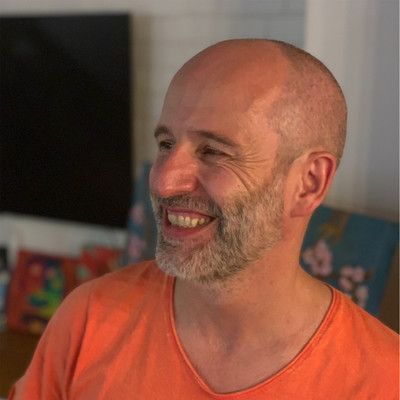 John Camp
is the Asia Institute of Mentoring Volunteer and moderator. He started his Entrepreneur journey later in life when he decided that it was less damaging to his health than continually banging his head against the wall working for an MNC.  Quitting his job after a particular annoying conversation with his Managing Director and with no other job to go to  he started his first business in the contact centre tech consulting space. One more startup, two market expansions and a joint-venture later he took a year off to find himself and do some travel. Then COVID-19 hit and his current status is as follows….yet to find himself, yet to travel.
United Against COVID-19 (UNACOV) is an AIM initiative, bringing together a coalition of partners in a united effort to help those adversely impacted by this pandemic in Singapore, in particular: entrepreneurs, small business owners, the unemployed and in-transition PMETs, as well as public healthcare workers. 

The events are a series of programs to help these individuals overcome the many challenges, and emerge from the crisis stronger and more resilient.
Our three program pillars are: Business Crisis Management, Career Resilience and Personal Well-Being.
We will also offer one-on-one mentoring and coaching support. 
The third Mentorship batch has kicked off on August 6 so do register early for the next one. 
- If you are interested in 
becoming a 
volunteer mentor
, please register 
here
.
- If you are interested in 
being mentored
, please register 
here
.
Find out more 
here
. 
About Asia Institute of Mentoring 

Asia Institute of Mentoring
(
AIM
) is a non-profit organization with a mission to bring mentoring to the fore in Asia, raise the quality of mentors and up the standard of mentoring, bringing mentoring to all facets of the society to impact millions of lives.
It is committed to creating an Asia-based people-powered mentoring movement to move people … to learn, to share, to believe, to give forward, to transform, to harness the deep human potential, and create social impact – bringing about a kinder, gentler, more inclusive, just and sustainable world for all.