Creating New Leaders for the VUCA World - FIRESIDE CHAT
19/09/2020 10:30

to

19/09/2020 11:30

(

Asia/Singapore

)
---
Creating New Leaders for the VUCA World  
Leadership Series FIRESIDE CHAT
Date: Saturday 19th September 2020
Time: 10:30-11:30 am (SGT)
Log-in details:
Synopsis
"Cometh the Hour, Cometh the Man" is a phrase that has evolved over centuries to describe the observation that, often, the right leader emerges from the crowd to suit the challenge at hand.
Yet, clearly, it doesn't always happen. 
So what education, morality, and emotional intelligence give society the best chance to spawn good leaders when they are needed?

This is a Fireside Chat for all existing and potential leaders between 
We will explore the phenomenal changes that have occurred - even in the last six months - to what is needed in new leadership:
The skills of managing people working from home, often part-time, unsupervised

The pressure exerted by a pandemic raging through the world

Handling slippery supply chains that are whimsically upset by political decisions

Rewarding a workforce getting daily offers of alternative jobs

Making the disciplines of sustainability and diversity coexist with law and order

Educating all employed people in technology, regulatory compliance, compatibility
Founder Mentor & Executive Chairman, Terrific Mentors International; Honorary Member, Asia Institute of Mentoring; Businessman, author, and columnist, John's career spans 50 years of Marketing, Advertising, Public Relations, and International Management, Business Mentoring & Career Coaching to over 7,500 clients.
Executive Chairman, WholeTree Foundation; Co-Founder and Director, Asia Institute of Mentoring; Chairman, Singapore Creations; Founding Partner, Fatfish MediaLab; Executive Mentor, YSI SEA; and founder of the Deep Human Movement. Yen-Lu is a former Apple Distinguished Technologist, serial entrepreneur, angel investor, mentor and advisor, social innovator, and humanist.
With the launch of his family foundation and other social impact initiatives, Yen-Lu devotes his time serving both society and the nation in his various capacities. He is on a
life mission
to help bring about a kinder, gentler, more inclusive, more just, and sustainable world.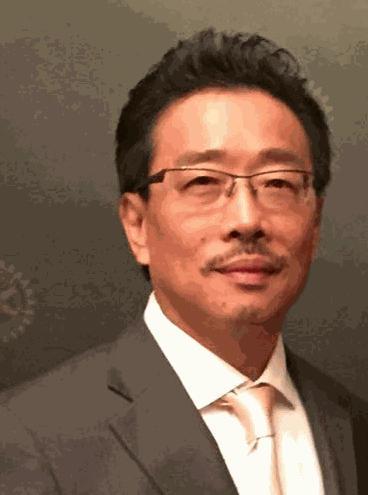 Hugh is an entrepreneur, investor, producer, and author with 30 years of success leading ventures and building innovation communities around startups and corporations. Co-founder
of
Re:Mission Health
and
Adjunct Associate Professor at the National University of Singapore
.
Co-founded JFDI.Asia as the first business accelerator in SE Asia, mentoring and investing in more than 70 startup companies. Former TV producer-director with the BBC's Tomorrow's World; co-founder of Narrateo, an independent TV production company, and Pembridge Partners, a London-based investment and advisory firm. Co-authored two books including Brainfruit and Facing Down Failure. 
United Against COVID-19 (UNACOV) is an AIM initiative, bringing together a coalition of partners in a united effort to help those adversely impacted by this pandemic in Singapore, in particular: entrepreneurs, small business owners, the unemployed and in-transition PMETs, as well as public healthcare workers. 
The events are a series of programs to help these individuals overcome the many challenges, and emerge from the crisis stronger and more resilient. Our three program pillars are Crisis Management, Career Resilience, and Personal Well-Being.
We are also offering one-on-one mentoring and coaching support.  The fourth batch will start Sept 1 so do register early for the next one. 
If you are interested in becoming a volunteer mentor, please register here.
If you are interested in being mentored, please register here.
Find out more here. 

About Asia Institute of Mentoring 
Asia Institute of Mentoring (AIM) is a non-profit organization with a mission to bring mentoring to the fore in Asia, raise the quality of mentors, and up the standard of mentoring, bringing mentoring to all facets of the society to impact millions of lives. 
It is committed to creating an Asia-based people-powered mentoring movement to move people … to learn, to share, to believe, to give forward, to transform, to harness the deep human potential, and create social impact – bringing about a kinder, gentler, more inclusive, just and sustainable world for all.