CAREER SERIES | How to Speed Up Your Professional Learning and Mastery in 2021
30/12/2020 20:00

to

30/12/2020 21:00

(

Asia/Singapore

)
---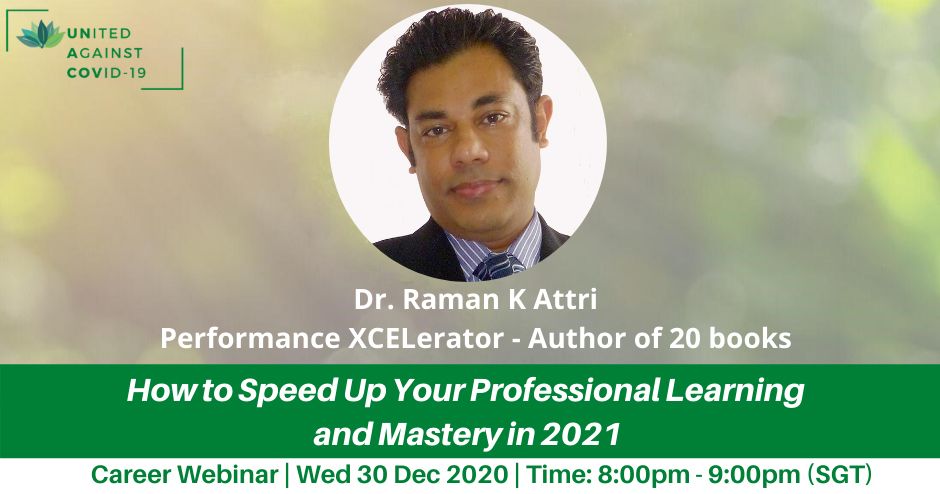 How to Speed Up Your Professional Learning and Mastery in 2021

A UNACOV Career Webinar
Date: Wednesday 30th December 2020 
Time: 8:00 - 9:00 pm (SGT)

Log-in details and reminders will be emailed by Zoom (under AIM SG name) automatically following your registration. Please do look for them under your spam or junk mail folders in case you don't see them.
If you can't attend the session, do sign up to receive the replay link which will be emailed afterward to all those that have registered.

Direct Zoom Registration Link:
https://zoom.us/meeting/register/tJIuc-utrzwsGNxICWDlq-SgqY9TrWNZ_SLt

Meeting ID: 963 4251 7628



Synopsis
The speed with which business is moving is
unprecedented amidst fierce competition
in the marketplace. Employees, managers, and leaders are
required to produce better and faster results
in their respective roles at lightning speed. Professionals get overwhelmed with the amount of content, tasks, and skills to master to perform in their respective job roles.
At the same time, they have to
attain mastery
in an entirely new set of skills and become proficient in using never-seen-before technologies, processes, or methods quickly. 
In this research-based talk, you will learn distilled wisdom drawn from best-in-class organizations across 40 industries, interwoven with Dr. Raman's two decades of experience in accelerating human learning.
Prepare you for 2021 to leverage opportunities through covid and post-covid recoveries to make your mark.


Guide you with rare secrets of learning to learn faster in any context and use that to your strategic advantage.


Equip you with a unique thought process on how to attain mastery in any new professional skill or role quickly.


As a professional, you will learn
smart strategies
to
speed up
your
professional performance and career
at an
accelerated rate
relative to your peers. As a leader, you will understand how you can
develop your teams
at an accelerated rate and
standout as a differentiated leader
.
You will walk out with
a framework
to
steer your learning
,
performance
, and
career
differently
.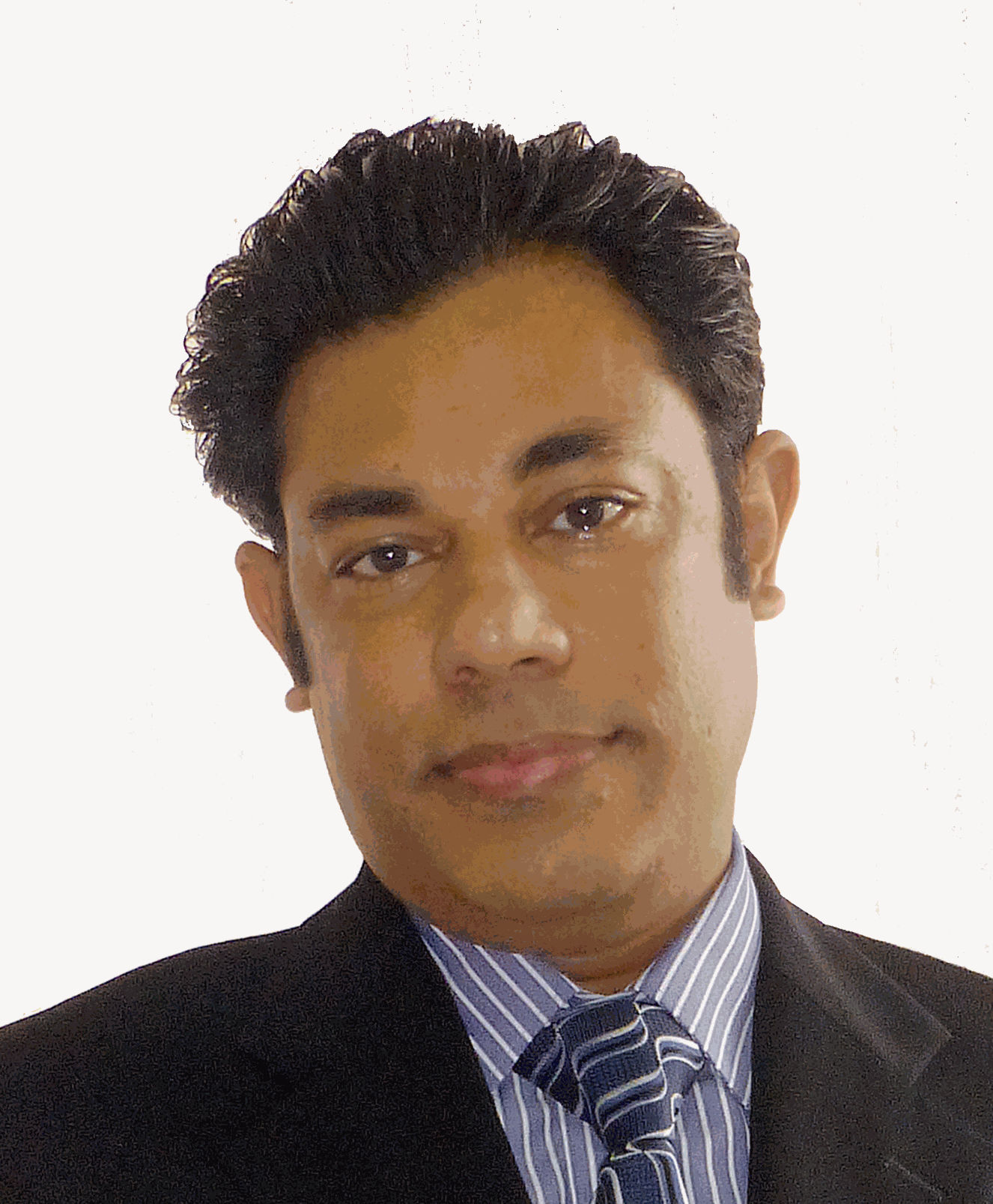 Dr. Raman K Attri is a global authority on speed in personal and professional space. He is a performance and learning leader with over 25 years of international experience. He specializes in equipping professionals and organizations with proven competitive strategies to speed up human learning, expertise, and performance by 2X. An accomplished business researcher, he is one among few experts in the world who have cracked the code to reduce time to proficiency of employees by 50%. An organizational learning leader, he manages a Hall of the Fame training organization, named one among the top 5 in the world, at a $40bn technology corporation.
Passionate about learning, he holds two doctorates in human performance apart from earning over 100 international educational credentials and being nominated for some of the world's highest certifications. An inspiring personality, he speaks internationally to guide leaders and professionals on research-based best practices, models, and frameworks to solve tough workplace performance problems. A prolific author of 20 multi-genre books, he writes about the deeper aspects of human excellence and capabilities. A powerhouse of positivity, despite his disability since childhood, he made it his mission to teach others how to accelerate the path to excellence and walk faster in all walks of life. 
United Against COVID-19 (UNACOV)is an AIM initiative, bringing together a coalition of partners in a united effort to help those adversely impacted by this pandemic in Singapore, in particular: entrepreneurs, small business owners, the unemployed and in-transition PMETs, as well as public healthcare workers.

The events are a series of programs to help these individuals overcome the many challenges, and emerge from the crisis stronger and more resilient. Our three program pillars are: Crisis Management, Career Resilience, and Personal Well-Being.
About Asia Institute of Mentoring 

Asia Institute of Mentoring (AIM)
is a non-profit organization with a mission to bring mentoring to the fore in Asia, raise the quality of mentors, and up the standard of mentoring, bringing mentoring to all facets of the society to impact millions of lives. It is committed to creating an Asia-based people-powered mentoring movement to move people … to learn, to share, to believe, to give forward, to transform, to harness the deep human potential, and create social impact – bringing about a kinder, gentler, more inclusive, just and sustainable world for all.
Join us as a member here.