Career Clinic for Job Seekers - UNACOV Career Webinar
16/09/2020 20:00

to

16/09/2020 21:15

(

Asia/Singapore

)
---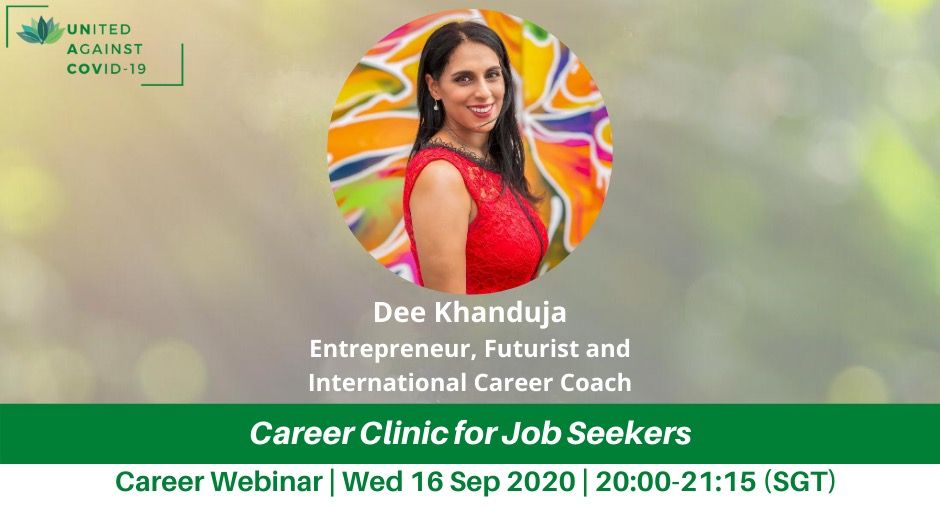 Date: Wednesday 16th September 2020

Time: 20:00 - 21:15 (GMT+8)
Log-in details will be emailed to you by 18:00 on the day to your registered email. Please do check your junk or spam email folder in case you can't see it.
If you can't attend the session, do sign up to receive the replay link which will be emailed afterwards to all those that have registered.


Synopsis
If you're worried about your job security
If your job has been impacted by Covid-19
If you are unhappy in your current job
If you want to pivot your career
If you want to find new opportunities
If you have lost your job
If you want to improve your networking & job search techniques for the future

This job search clinic is for you! We will take you through:

A 5-step strategy for applying for jobs online (Note - 3 of these steps occur before you've even sent your CV)


The must-have features for your CV/Cover letter (to create a high-converting and memorable document)


How to craft your online profile, so HR/Recruiters can find you


How to use Linkedin to research, map leads and network (the Headhunters approach)


Why you need to become a savvy networker online/offline to increase your job-search conversion

1 key tip to becoming memorable online, to beat competition

How you will benefit from this session: 

You will learn why adopting a 'marketers' approach is critical to improve your chances of being noticed 


You will learn the importance of building a personal brand, so you are memorable online


You will learn how to network online, so opportunities come to you


You will learn the importance of follow-up to increase your conversions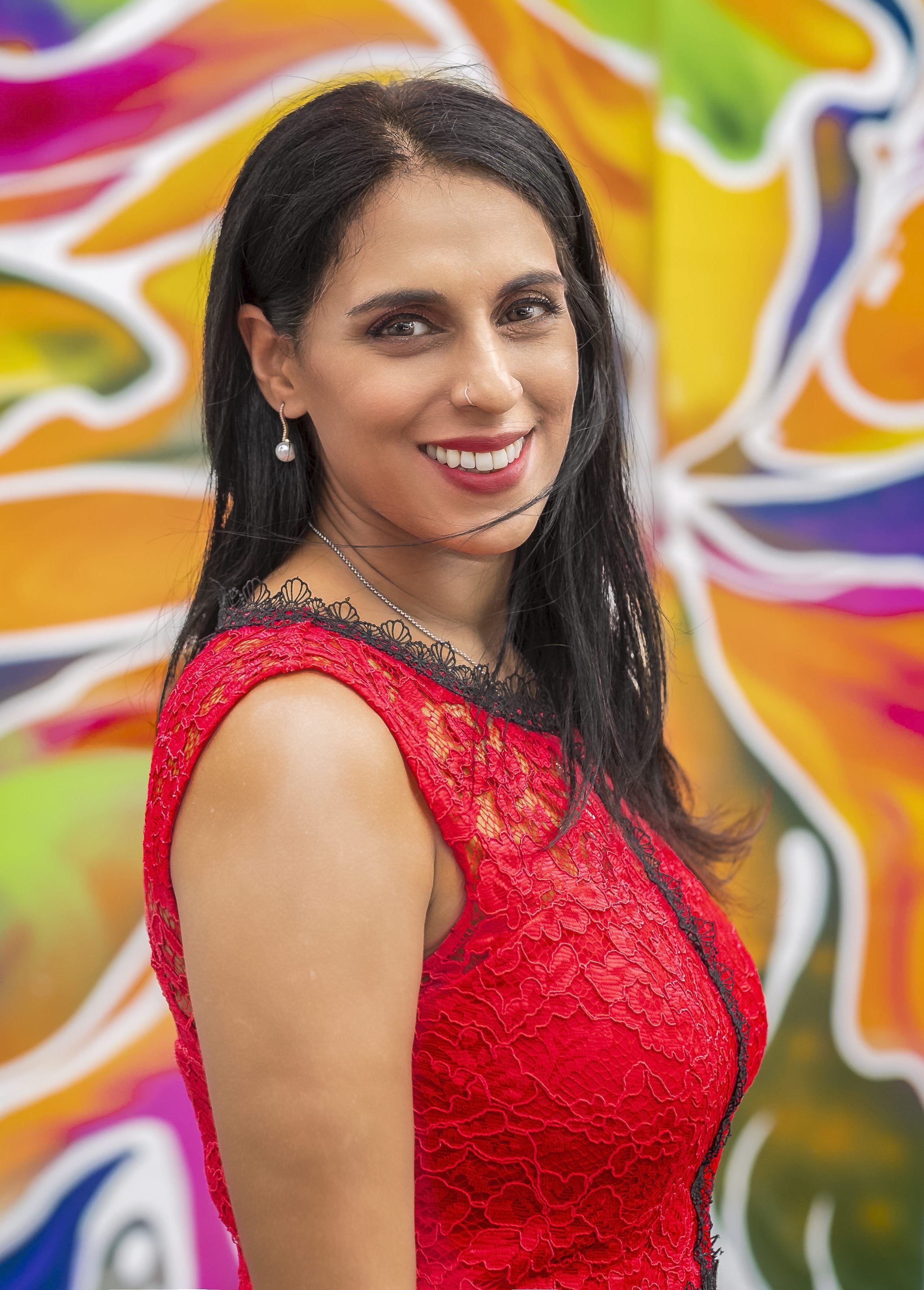 Dee Khanduja is a Career Coach, certified Futurist™ with 20 years of recruitment and headhunting experience. Dee has personally coached over 10,000 candidates spanning the UK, Singapore, Hong Kong and Malaysia. Her employment and training company has supported more than 450 corporate clients to place top talent in their organisations for over 14 years. As a Certified Futurist™, Dee speaks about the 'Future of work' through layering research and data to form likely future narratives in the workspace. 

She is the resident Career Advisor and Columnist for the American Association, as well as an International Speaker speaking about grit, resilience and courage. Currently, Dee focuses on career-coaching and consulting with corporations on sales and business development training for their teams.


United Against COVID-19 (UNACOV) is an AIM initiative, bringing together a coalition of partners in a united effort to help those adversely impacted by this pandemic in Singapore, in particular: entrepreneurs, small business owners, the unemployed and in-transition PMETs, as well as public healthcare workers. 

The events are a series of programs to help these individuals overcome the many challenges, and emerge from the crisis stronger and more resilient.
Our three program pillars are: Business Crisis Management, Career Resilience and Personal Well-Being.
We will also offer one-on-one mentoring and coaching support. 
The third Mentorship batch has kicked off on August 6 so do register early for the next one. 
- If you are interested in 
becoming a 
volunteer mentor
, please register 
here
.
- If you are interested in 
being mentored
, please register 
here
.
Find out more 
here
. 
About Asia Institute of Mentoring 

Asia Institute of Mentoring
(
AIM
) is a non-profit organization with a mission to bring mentoring to the fore in Asia, raise the quality of mentors and up the standard of mentoring, bringing mentoring to all facets of the society to impact millions of lives.
It is committed to creating an Asia-based people-powered mentoring movement to move people … to learn, to share, to believe, to give forward, to transform, to harness the deep human potential, and create social impact – bringing about a kinder, gentler, more inclusive, just and sustainable world for all.